Our Story
---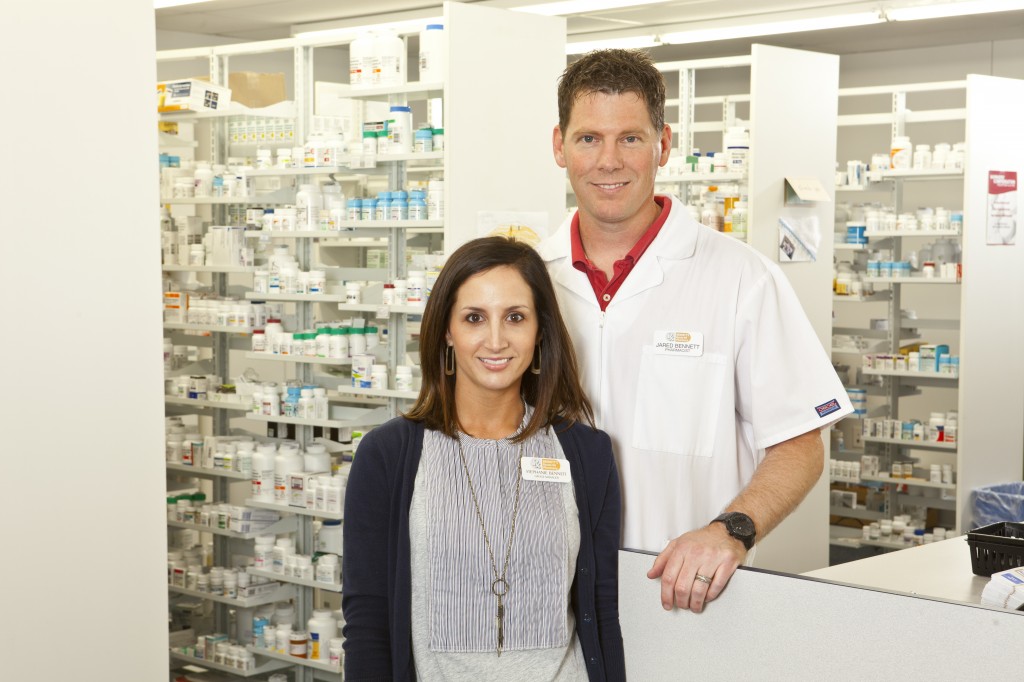 Owners: Stephanie and Jared Bennett
Bennett's Route 66 Pharmacy opened its doors in June, 2013. Jared Bennett was raised in Claremore, and he knows many families in the community. For many years, our building sat empty, and was referred to as, "the old Braum's building." However, after spending many years behind the counter of the Claremore Drug Warehouse, Jared always had a desire to merge his commitment to family and pharmacy. We couldn't think of better way to do that, than by coming back home to Claremore.
Our pharmacy is open seven days a week, and we are fully staffed to meet all your needs. We are open Monday-Friday, from 9:00 am-6:30 pm. Saturday, 9:00 am-5:00 pm. Sunday, 12:00 pm-5:00 pm. We also have a convenient drive thru window.
At Bennett's Route 66 Pharmacy, we accept all insurance, and we're happy to file prescription claims on your behalf. If you do not currently have insurance, we will be happy to give you a cash price for any prescription, and we will always match or beat any price in town.
We know you have other choices for your pharmacy services. We appreciate your business, and we thank you for trusting us with your medication needs. If you have any questions or concerns regarding the prescriptions you're currently taking, please call or come in today. Our pharmacists are always happy to answer any questions you have.
Our Team
---
Jared Bennett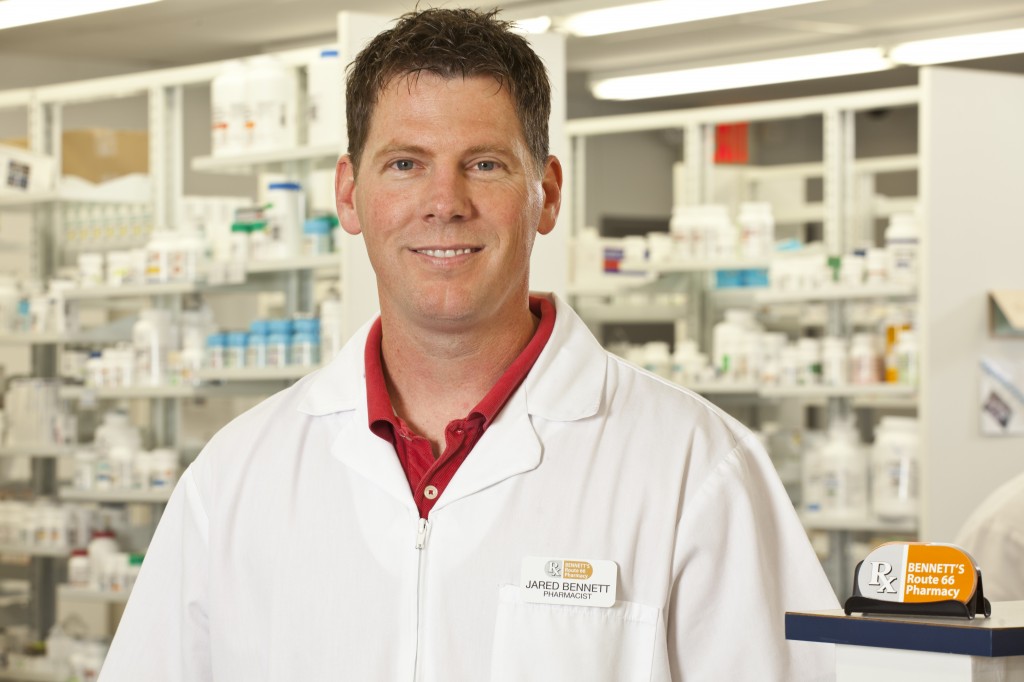 About Jared
---
Jared was born and raised in Claremore, Ok. He graduated from Claremore High School in 1991, and received his Pharmacy degree from the University of Oklahoma in 1997. Prior to the sell of Drug Warehouse & May's Drug Stores, Jared devoted 16 years to the company. He is excited to reconnect with familiar faces, so if you haven't already, stop in today and say hello! Jared truly enjoys his work, but when he's not at the pharmacy, he enjoys spending time with his wife, Stephanie, and their four children: Ezra, Kamryn, Dylan, and Max.
Kevin's Story
---
Kevin was born and raised in far northern Illinois. He received his PharmD. from the University of Kansas in 2001. Licensed to practice pharmacy in five states, Kevin is now back where he started his career in pharmacy, Claremore, Oklahoma. When not working alongside Jared, Kevin enjoys being outside, playing golf, running and cycling.